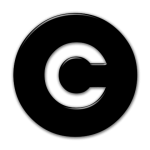 Unless otherwise noted in writing, all photographs marked in any way (by meta tags, hidden marks, watermarks or any other marks) with Foto5 or Trygve Gerhard Hanssen are property of Trygve Hanssen ©. Permissions may be obtained for private or commercial purposes. All persmissions must be in writing and signed by Trygve Gerhard Hanssen. Violation of copyright may result in legal proceedings.
Five examples of visual copyright marks:
   www.foto5.no 
Request permissions:
Permission may be obtained for private or commercial use. To obtain permissions, please submit the form below. Please include a full description of the usage requested, and your valid contact information.
The form can also be used for general contact purposes.
© Trygve Gerhard Hanssen